Zero Loss Heat Adsorption Dryer Export to Russia
[Product information] Zero Loss Heat Adsorption Dryer is recognized as the most energy-efficient product, suitable for oil-free screw and centrifugal drying compressed air purification.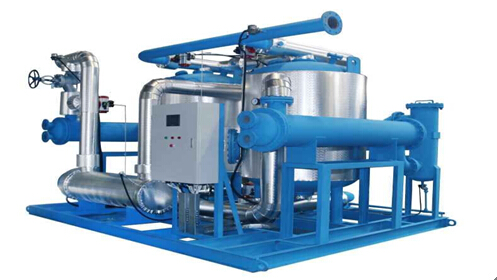 The unit is for China big companies, as the container request for the height of the dryer, we have special designed for the exported dryers to make it fit the container.
We did optimized design for some current problems of this type machine in the market. focused on two points:
1, analytical insufficientof the adsorbent at the latter part .
2,dew point instability.
Our products use the auxiliary heater, the adsorbent can regularly auxiliary heating device, so that the adsorbent temperature regularly reaches its analytical, fully analytical and regeneration. which appears to increase the equipment energy consumption and costs, but it is really possible to ensure that dew point stability, increase the service life of the adsorbent; because the the maximum of compressor outlet temperature is generally only 130 ~ 140 ℃ (without after cooler), cant reach the analytical temperature, so only use the auxiliary heater can done it.